As COVID-19 has become highly politicized in the United States, I find myself in the middle of a war I never wanted, dreamt, or even imagined. However, as both a Christian and as a Biologist, I find it imperative as God-given conviction and as scientific knowledge to wear a face mask around others in this time.
First of all, we need to agree that face coverings actually do something to prevent the spread of the virus. The overwhelming majority of the medical and scientific community for over a century has agreed that wearing a face covering is a valid way to slow the spread of viruses by droplet transmission. Dating back to the Spanish flu in 1918, a face covering was understood to be a valid method to prevent the spread of disease.
This picture depicts what life was like during the Spanish flu epidemic in California in 1918. It is surprising how similar this looks to 2020 despite maybe some fashion changes =]. Additionally, it has been understood that health care workers wear face coverings such as a surgical mask while in the Operating Room to prevent health care workers from spreading disease to patients.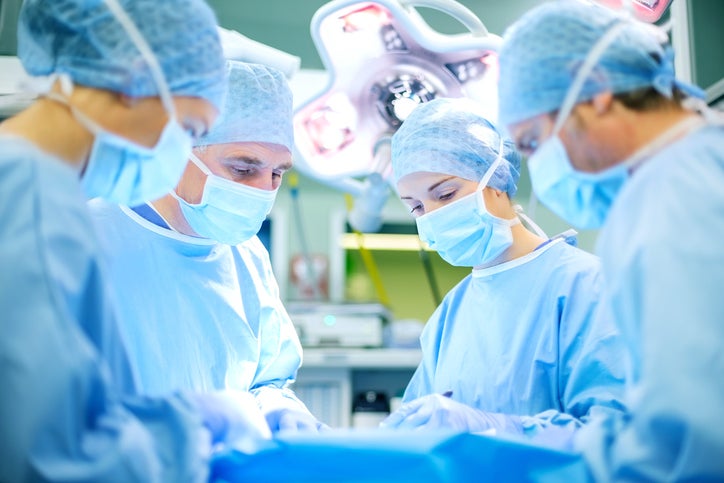 While face masks or coverings may be a hotly debated topic in the United States today, face masks have not been a debate among medical experts in the United States for over a century for preventing the spread of contagious respiratory diseases. Face masks display an asserted and unified effort to stop the spread of COVID-19. Not wearing a face mask displays resistance to that effort to bring an end to this virus.
With some minor exceptions I am sure, I hope we can agree that face coverings do have a valid use in stopping the spread of diseases like COVID-19. Now we can move forward to the Christian viewpoint about stopping the spread of deadly diseases like COVID-19.
To date (11/06/2020), COVID-19 has claimed the lives of 240,000 people in the United States alone, and nearly 1,250,000 people worldwide. If as believers we claim that no one person is any more valuable than another, the lives of those 1.2 million people deserve the respect of Christian believers worldwide. The loving response would be to go to any length to stop the virus from claiming more lives than it already has. It also is worth noting, that the longer COVID-19 ravages the United States and the rest of the world with unprecedented illness and death, the longer our careers, churches, and life as we have understood it is being compromised. Containing this virus is paramount to returning to life as we understand it.
Despite the doom and gloom that so many have asserted, as a Christian I am honored to be living in a day where my own simple life choices have the ability to save a person's life. These are empowering times! Simply wearing a face mask, social distancing, and living a sanitary life literally saves lives! What an honor! As Christ followers, we are called to care for the least of these, and we are called to care about those who are vulnerable to COVID-19. If we have loved and protected the the least of these, we have also loved and embraced our Lord Jesus. If we are willing to protect unborn children for the pro-life movement, we must also be willing to protect those who are elderly and immunocompromised. With COVID-19 being the third leading cause of death in the United States in 2020, this is not a debatable matter of its importance. We are to care for the life and wellbeing of every person equally. This is not a debate in scripture. Those vulnerable to COVID-19 in the world are the 'least of these' that Jesus is referring to.
As a Biologist, this is also a passion of mine. I would not wear a face mask if I didn't have a tremendous confidence that it protected others from COVID-19. In fact, in late July, I contracted COVID-19 from likely my local church, where of out of a hundred congregants, only a handful choose to wear a mask. Fortunately, the virus stopped with me and did not spread to any of my friends, family or roommates. All of my close contacts at work, friends, and a roommate that works in senior living facility all tested negative, and I have not been back to that church since. This is all first-hand evidence and encouragement that wearing face masks, social distancing, and thorough sanitation of spaces after using them actually works! If not for yourself, then do it for those around you.
I have had a small minority argue that fibers in face masks are not small enough to stop the virus, and that healthy eating and exercise are the best way to keep from getting sick. I fundamentally disagree with this argument on two points. First of all, masks only have to be effective at stopping small water droplets from your breath to drastically reduce transmission. These water droplets are the vehicles by which the virus must travel, much like how astronauts travel in space suits. If you were to step into space without a space suit, you wouldn't last for very long. Likewise, the SARS-CoV-2 virus that causes COVID-19 quickly dies off outside of these droplets. Also, masks prevent those viral droplets from projecting further away from your face. I do agree that bandanas, buffs, and plastic face guards make for incredibly ineffective face masks, but this does not negate the efficacy of a standard fabric or surgical face mask. Secondly, healthy eating and exercise cannot save the lives of the elderly and immunocompromised. While I do agree that lifestyle is incredibly important to health, someone who is immunocompromised or who is elderly should not be left to die because they cannot or are unable to stay in top physical condition. I find this argument baseless and unloving towards those who are most vulnerable to diseases like COVID-19. The onus is on the healthy people, not on the vulnerable to protect the vulnerable. This is the Christian way.
Whether you understand or not, I wear a face mask to love you, to love the most vulnerable and most importantly to love God. I hope you will join me as brothers and sisters in Christ to save as many vulnerable people as we can and care for those who will have life-long complications from COVID-19. Much love =]